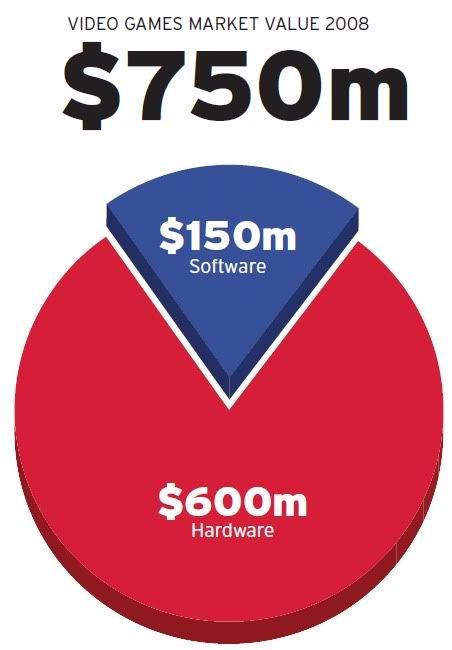 MCV's full Middle Eastern Market Report can be read on page 32 of
this PDF
.
MARKET OVERVIEW



Chris Stanton-Jones of emerging markets specialists Catapult Business Solutions provides us with a detailed look at the Middle East games market…

The video games business in the Middle East is thriving. Driven by the favourable economic conditions of high oil revenues, foreign investment and a population explosion.

However, in 2009 trading has been tough, particularly in the first half of the year, and consumer spending, particularly in UAE, was severely hit. Hardware revenues will be down in 2009 but software revenues should rise in the region of 14 to 18 per cent.

Consoles performing well with year-on-year sales increases are PS3, 360, PSP and Wii. PS2 and PC formats are in decline. Software-wise PS3 continues to be the main source of revenue for the games business thanks to it being the only format which has not been pirated.

What's driving the market is a maturing retail sector fuelled by both the mall culture and the growing presence of Western retailers. Furthermore, whilst Western markets have one peak selling period, the Middle East has two. The first is the October to December period, and the second is in the summer when high temperatures force families to take shelter in the cool of their airconditioned homes or shopping malls.

Piracy still continues to be the regions' biggest issue.