55.4m units of software were sold in Germany last year, only slightly down on the record 55.6m sold in 2008. This compares to 68.4m sold in the UK, Europe's largest market.
Significantly Home console software outsold PC software for the first time, with home console units increasing by 22% to 22.8m whilst PC software declined 9% to 21.6m.
Handheld software sharply declined by 17% to 11.0m.
4.3m units of console hardware were sold during the year, down from the 4.6m sold in 2008. For comparison 6.7m units were sold in the UK during 2009.
In terms of value overall software was down by only 2% to €1.534B, with the console software increase (+15%) not quite making up for the drop in handheld (-24%) and PC (-11%) revenue.
Total software and hardware market value was €2.467B, down 3% on 2008.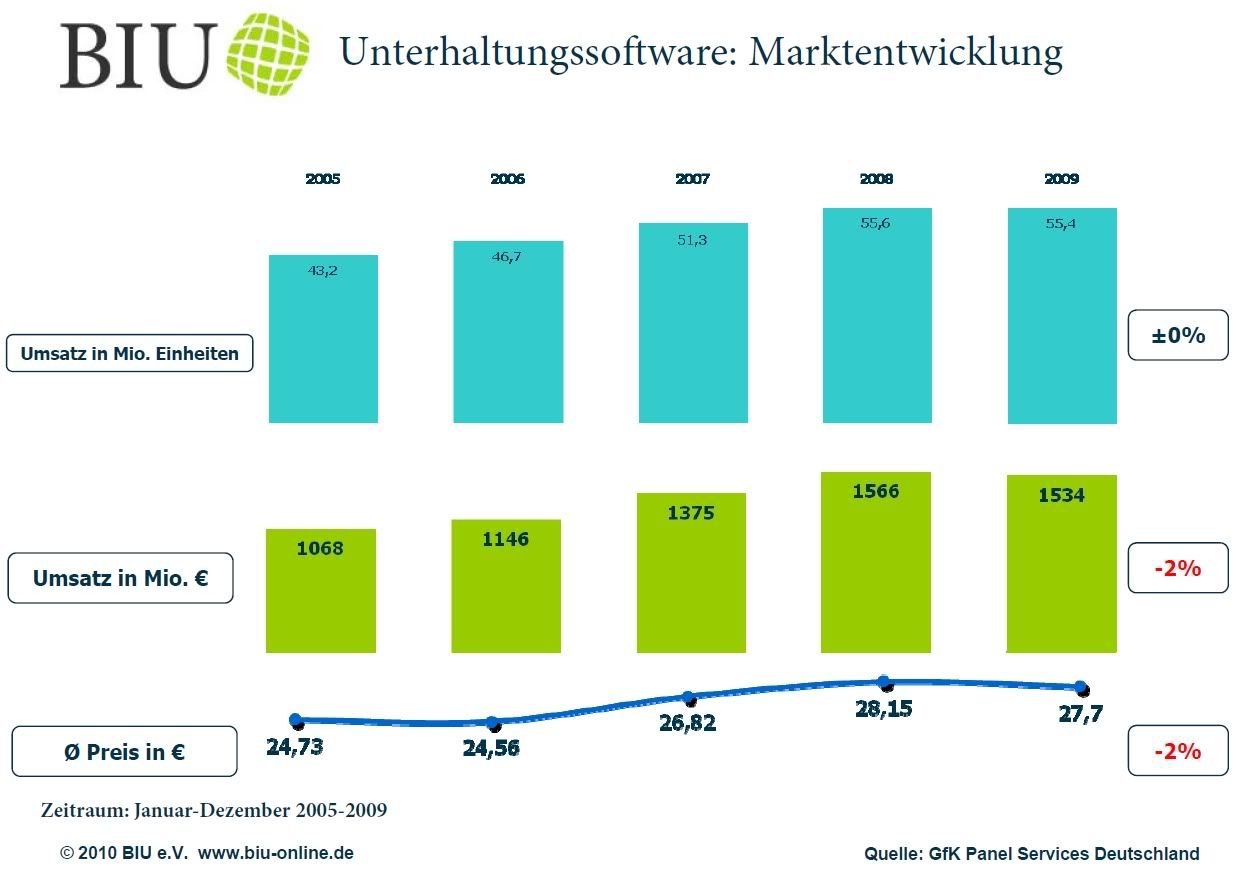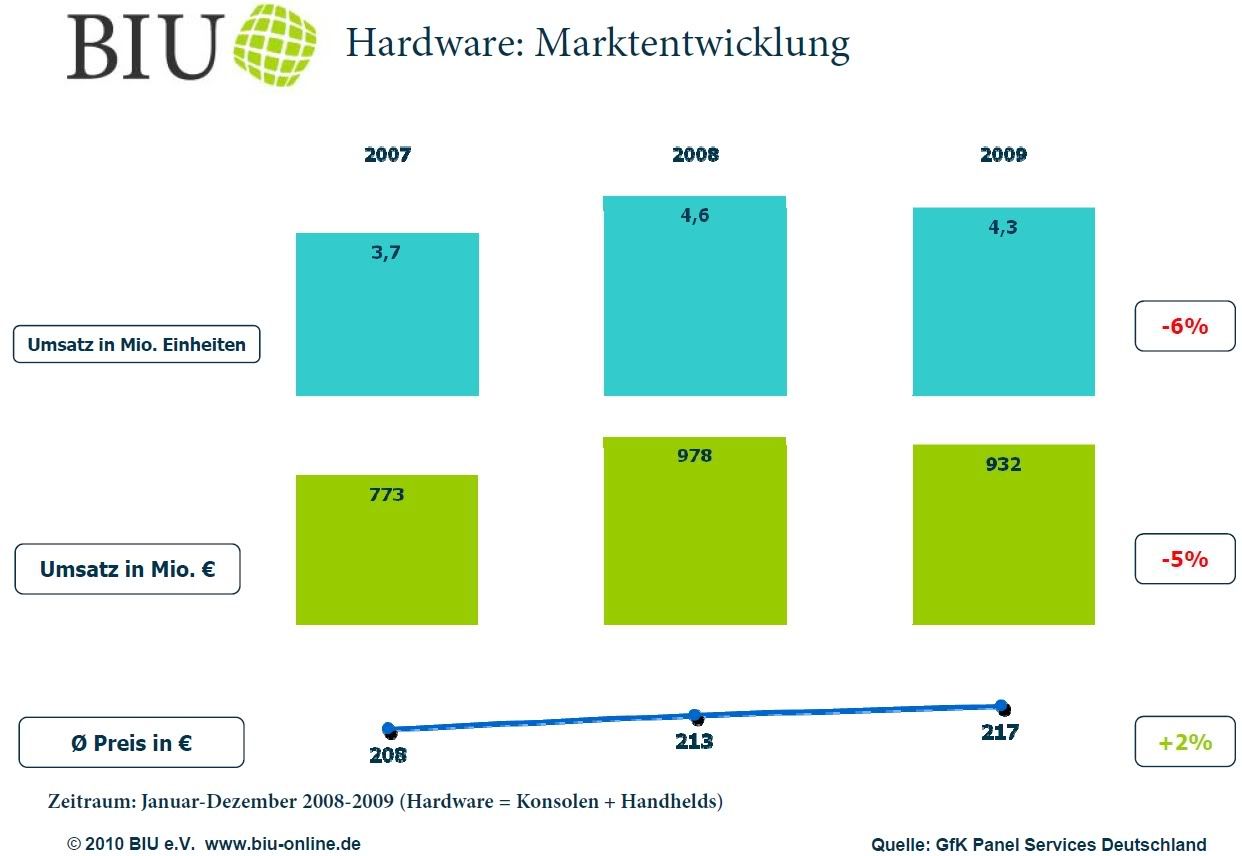 2009 PDF
2008 PDF
2007 PDF
2006 PDF
2005 PDF